Greeting cards, Gift wrap & Tags - Online Shop
livepages::jquery();?>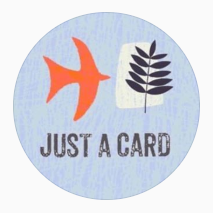 The JUST A CARD campaign aims to encourage people to support, value and buy from artists, designers, independent shops and small businesses by reinforcing the message that all purchases, however small, even 'just a card' are so vital to their prosperity and survival.
FREE UK DELIVERY
Products In This Category:
Showing 1 - 22 of 22 results
Can't find what you are looking for? Perhaps you like to match items to fabrics or maybe you'd prefer different colours or sizes, how about a personalised piece? So if you have a grand idea please contact me.