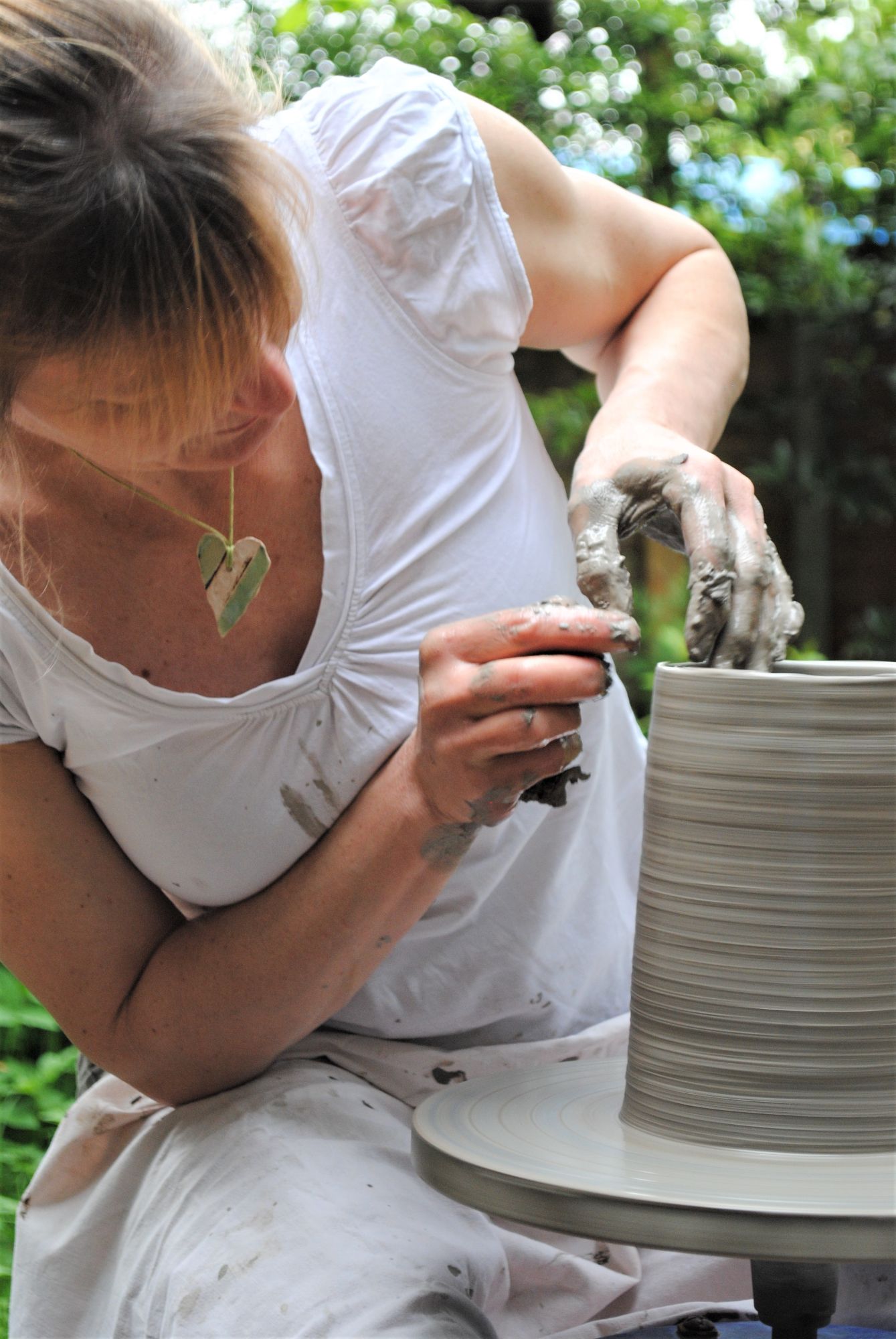 Iveta studied ceramics in her home country of the Czech Republic before working for a TV Film, Cartoon Studio in Zlin. Iveta's dream was always to have her own studio and this has come true when setting up studio pottery in West Sussex and establishing her company Iveta Goddard Ceramics in 2004.
Contemporary unique pieces, which encompasses innovative wall plaques, clocks, lamps and boats are built by slabs. Also, bowls, cups and tea lights are thrown on the wheel and a range of coasters and jewellery are now sold in an impressive host of galleries and top private collectors both in the UK and overseas, including Japan, Australia and USA.
Iveta's pottery is made in white earthenware or stoneware. The fresh and contemporary design is achieved using techniques such as engraving, carving and stamping following minimalistic decoration with oxides and colourful glazes. Finally, they are fired in an electric kiln to 1020°C or 1240°C.
Iveta's recent work certainly has a rustic charm and blurs the line between being pretty and practical.
She says: "I enjoy the whole process of creating something from an idea which can come from anywhere at any time. For example the idea for the shape of the clocks came from an interesting stone that I saw in an ornamental garden and the popular spectacles holder idea came after lots of sketching and drawing to design the ideal present for my husband who can never find his glasses".
She continues: "Using the natural texture of clay with minimal use of coloured glazes to create something that someone will appreciate and bring into their home is what really motivates me."