Complete the look of your Al Fresco dining with ceramic tealight holder.
When a tea light candle is placed inside, the cut out shapes glow brightly and cast lovely streams of light around your room or your garden. The pota are finished with a copper loop with the option to be able to hang it on.
FREE DELIVERY on any ceramics
Ever so popular leaves designs are back in stock.
These are in sets of four, but pelase contact me if you liek only one coasters or any other amount.All coasters can be wiped clean with a damp cloth or with washing up liquid for a deeper clean.
To say THANK YOU for shopping, a free small gift is included with this order.
Designed & Handmade in UK.
OUTDOOR projects. If you have your own idea for a personalised bird bath or distinctive sundial, I look forward to hearing from you.
INTERIOR projects on a small or large scale. From the perfect coasters to a quirky clock or unique wall art. Please get in touch to discuss ideas for your special commission.
Handmade Ceramic Pots On The Pottery Wheel
Personalised message service for a special gift.
The clock arrived quickly and well packaged accompanied by a lovely little ceramic heart gift. Thank you so much Iveta, one very happy customer!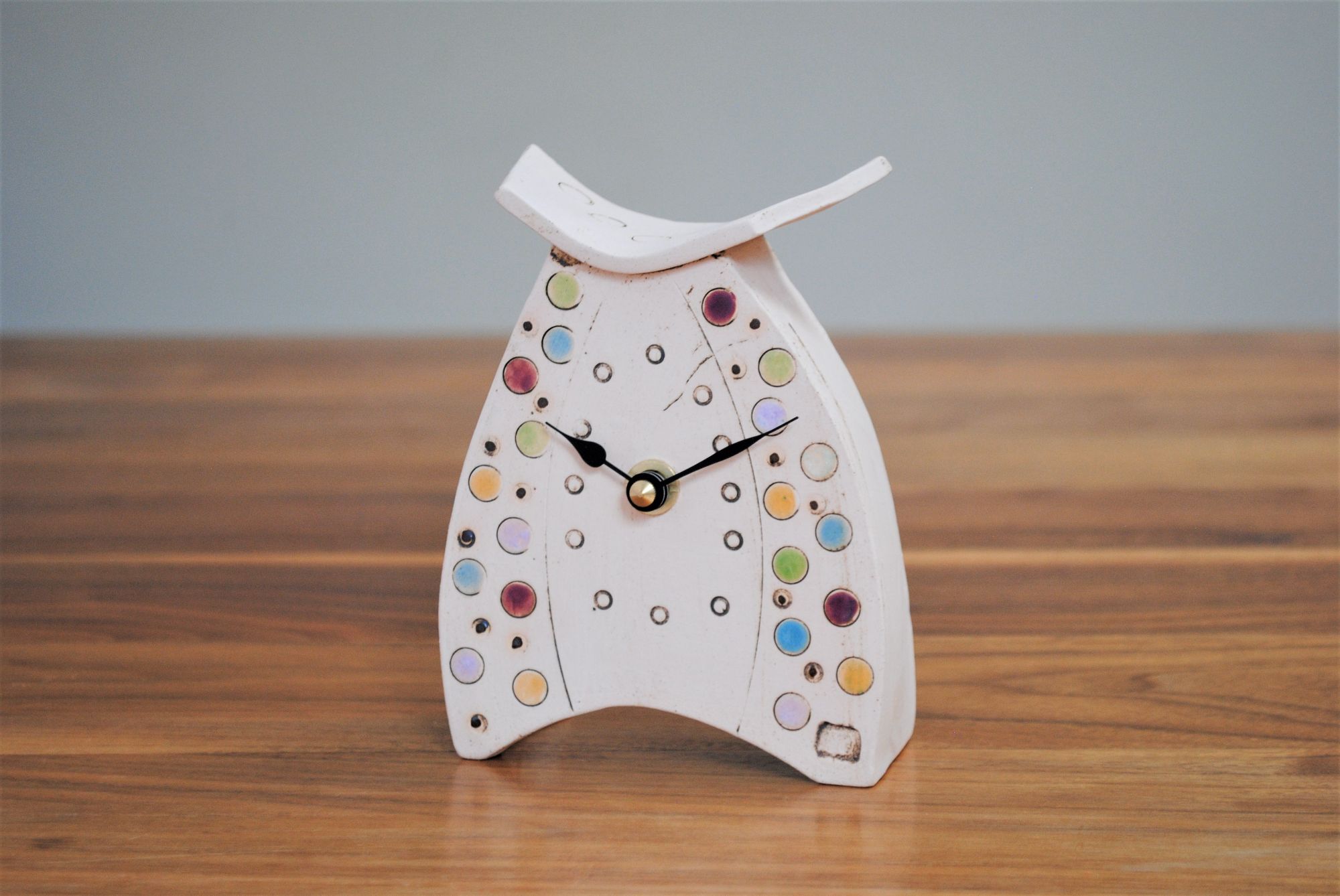 Amazing products ...outstanding customer care ... always a joy to buy from Iveta :)

Shopping on Iveta's website never disappoints. If anything the items are better than seen! Everything always arrives so well and carefully packed. I always look forward to the little gift which is a lovely touch.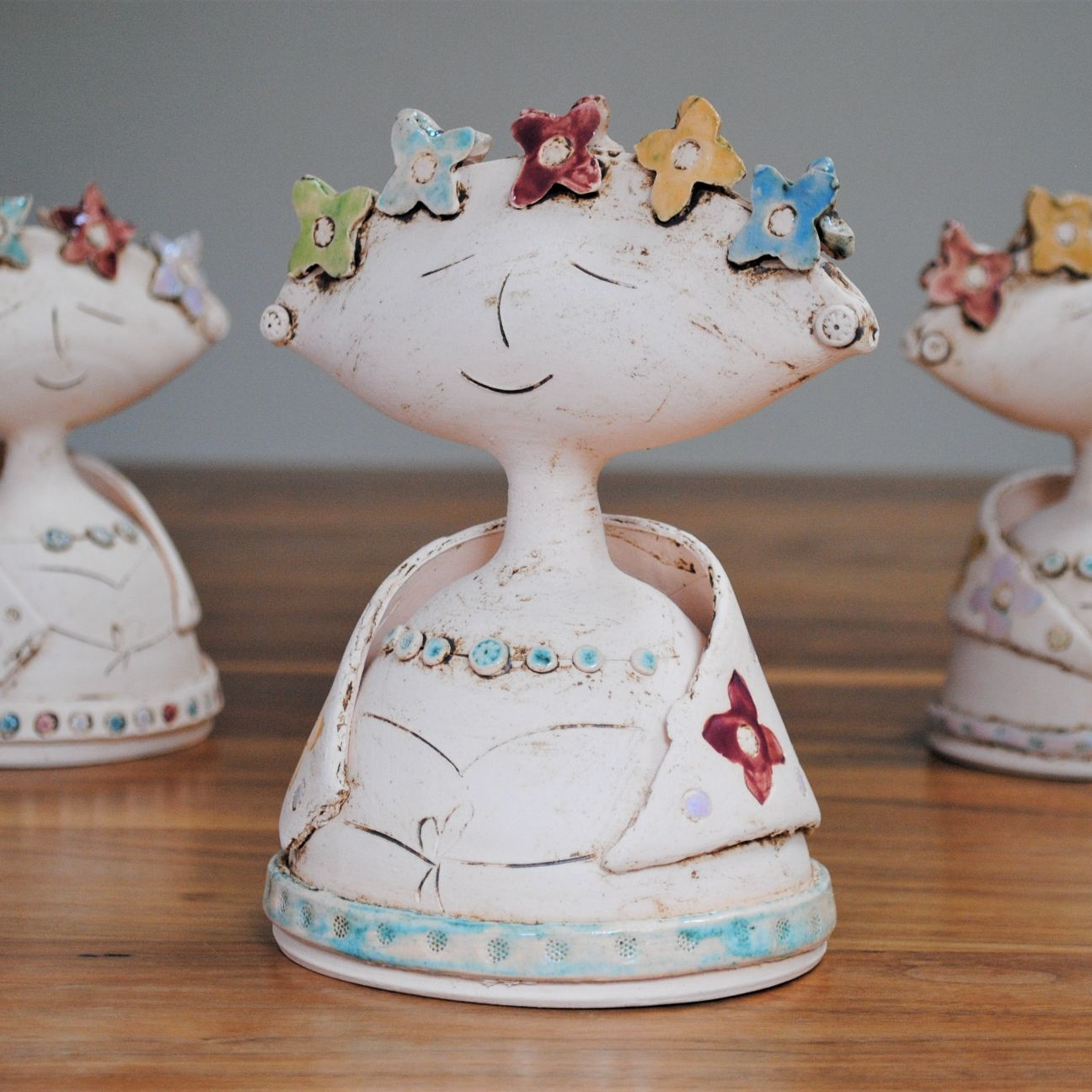 "Thanks so much. I love your pottery so much as it is refreshingly modern and can be displayed almost anywhere."