The new addition to "CRAFT UNBOXED" is here!
This Personalised Home Pottery Kit - POT & DISH contains everything you need to master 2 projects. The easy step-by-step guide explains how to make a flower pot and a jewellery dish with enough clay left over to perhaps make coasters or a wall tile. Includes 3 pots of acrylic paint and a brush to finish your artwork to perfection.
Just launched! A unique gift for child or adult. Let the digital DETOX to begin! This Home Pottery Kit - FARM ANIMALS will occupy you for hours.
Personalised Home Pottery Kit contains everything you need to make 5 Farm Animals. Includes easy step-by-step guide (with reference images) and 5 pots of acrylic paint to finish your projects to perfection!
Sign up for the newsletter and receive 10% off your first order.
OUTDOOR projects. If you have your own idea for a personalised bird bath or distinctive sundial, I look forward to hearing from you.
INTERIOR projects on a small or large scale. From the perfect coasters to a quirky clock or unique wall art. Please get in touch to discuss ideas for your special commission.
Handmade Ceramic Pots On The Pottery Wheel
FREE DELIVERY on any ceramics
Personalised message service for a special gift.
"Thanks so much. I love your pottery so much as it is refreshingly modern and can be displayed almost anywhere."
The clock arrived quickly and well packaged accompanied by a lovely little ceramic heart gift. Thank you so much Iveta, one very happy customer!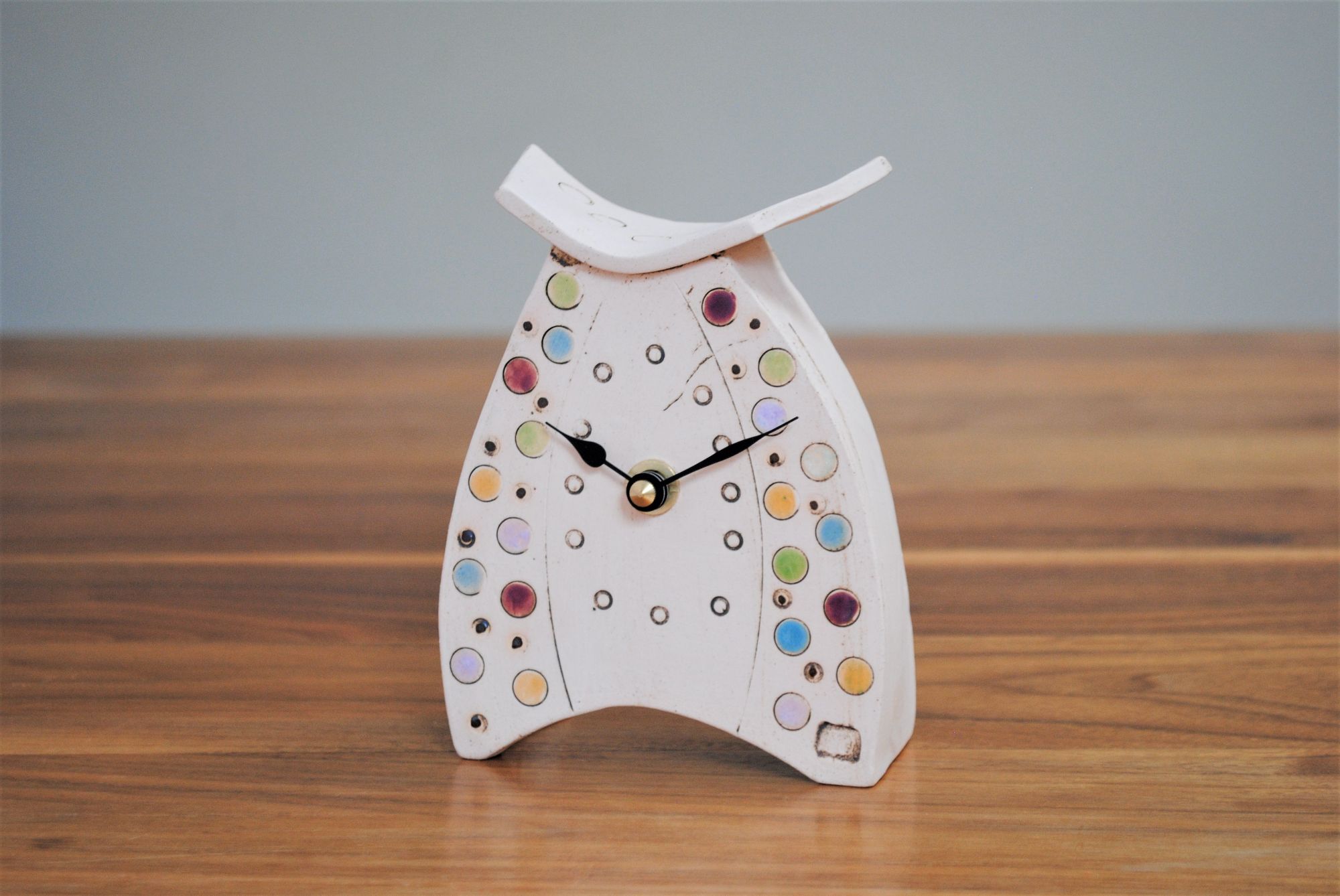 Amazing products ...outstanding customer care ... always a joy to buy from Iveta :)

Shopping on Iveta's website never disappoints. If anything the items are better than seen! Everything always arrives so well and carefully packed. I always look forward to the little gift which is a lovely touch.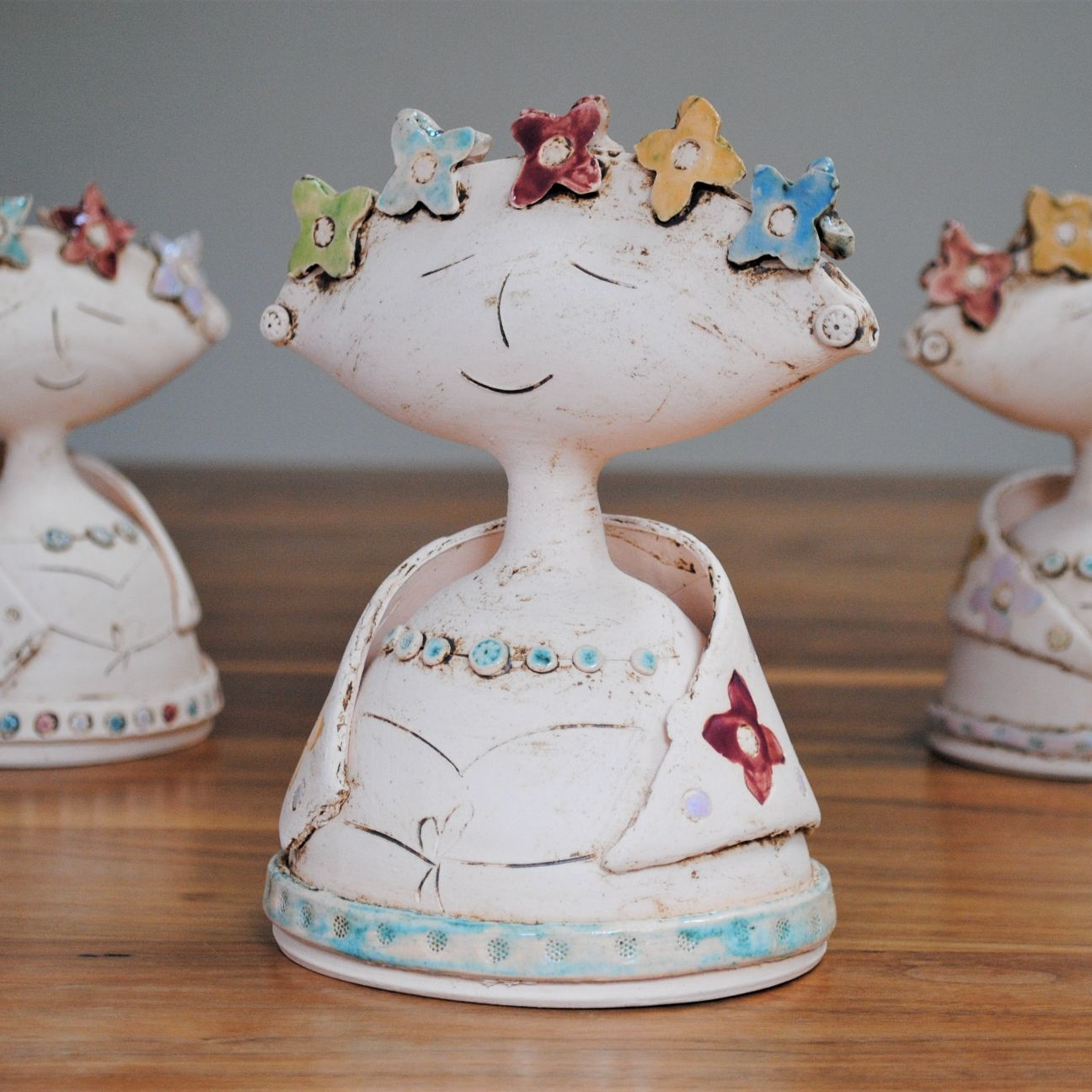 Designed & Handmade in UK.