On Friday 25th February 2022, I finally managed to meet Theo Paphitis as he hosted his annual event for his #SBS Small Business Sunday winners in Birmingham.
I have been waiting nearly 2 years for this event after having been postponed in 2021 as a result of COVID-19. The event was so inspiring and encouraging and undoubtedly exceeded my expectations. Read more here.
The perfect companion for dark and cold evenings. This original design will look fantastic in your living room, bedroom or bathroom or even outside in your patio or garden in the summer. Perfect for party, dining and relaxation.
When a tea light candle is placed inside, the cut out shapes glow brightly and cast lovely streams of light.
These colourful stoneware beauties will definitely brighten up your garden, patio or large pots! Choose from 3 sizes. The cute mini ones are sold in sets of three. The large and medium Poppy Seed Heads can be used in 4 different ways! As a unique piece of art in your garden, birdbath, bird feeder or tea light holder!
To say THANK YOU for shopping, a free small gift is included with this order.
New features added to improve the shopping experience.
Designed & Handmade in UK.
All my ceramics are environmentally conscious and I am aiming for zero plastic waste. I try and source all my materials in Britain and recycle whenever possible. I am using sustainable packaging wherever suitable.
OUTDOOR projects. If you have your own idea for a personalised bird bath or distinctive sundial, I look forward to hearing from you.
INTERIOR projects on a small or large scale. From the perfect coasters to a quirky clock or unique wall art. Please get in touch to discuss ideas for your special commission.
Handmade Ceramic Pots On The Pottery Wheel
NEW- Personalised message & gift wrap service for special occasions coming up soon.
The clock arrived quickly and well packaged accompanied by a lovely little ceramic heart gift. Thank you so much Iveta, one very happy customer!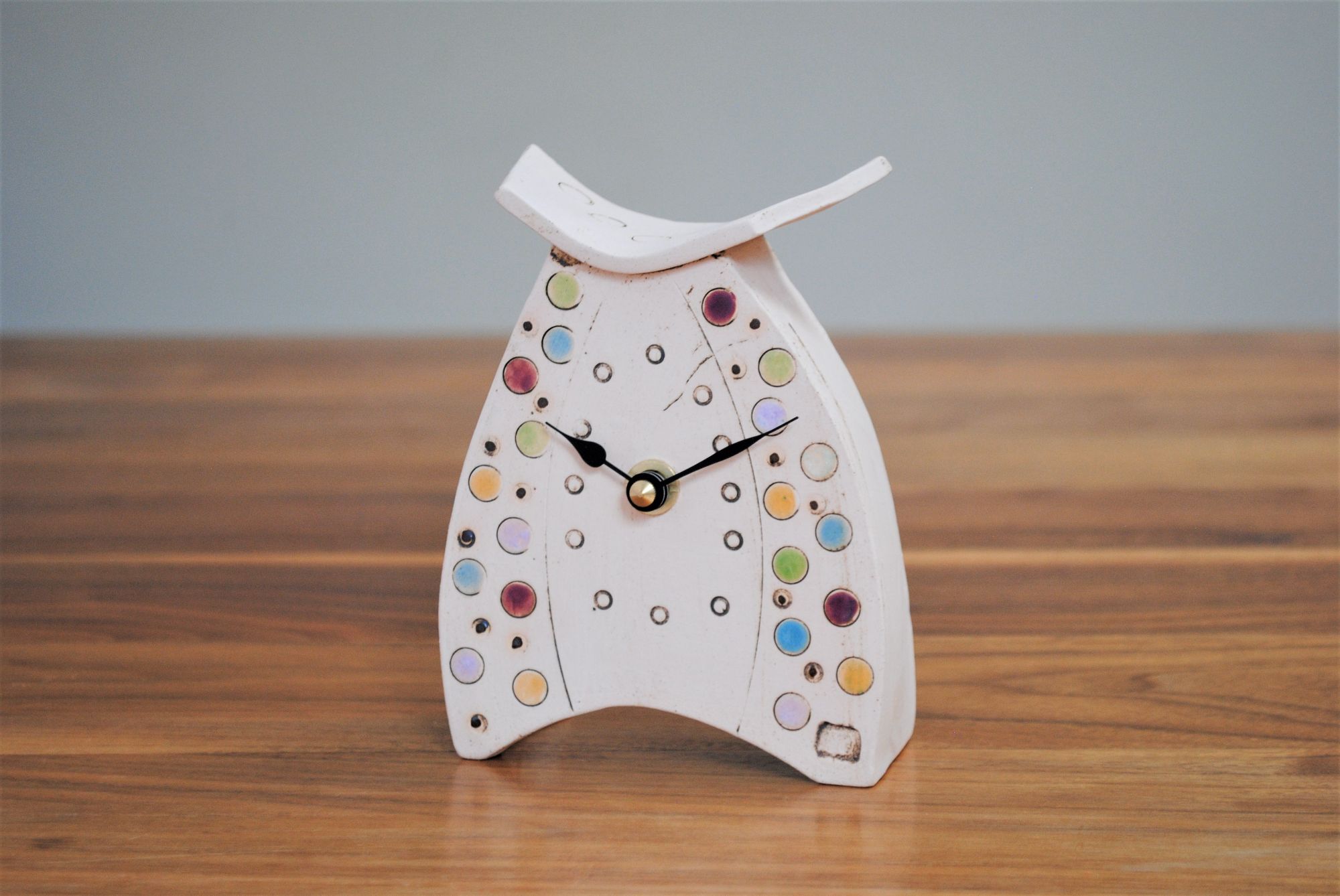 Amazing products ...outstanding customer care ... always a joy to buy from Iveta :)

Shopping on Iveta's website never disappoints. If anything the items are better than seen! Everything always arrives so well and carefully packed. I always look forward to the little gift which is a lovely touch.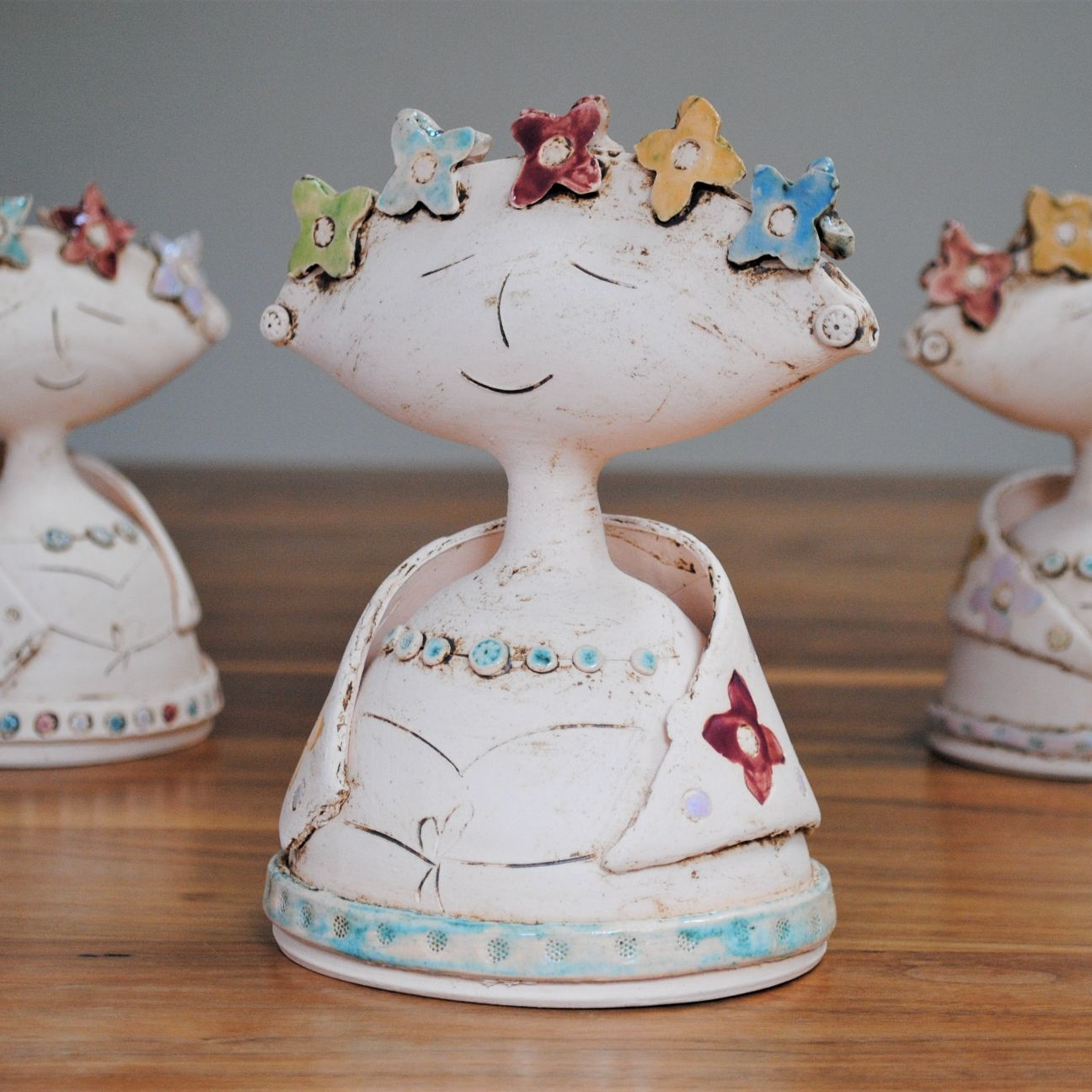 "Thanks so much. I love your pottery so much as it is refreshingly modern and can be displayed almost anywhere."