Introducing a new collection of stoneware mugs/tumblers with a printed number on the side to highlight special Birthdays or Anniversaries.
Especially popular for 9th wedding anniversary as it is traditionally celebrated with pottery.
There is a option to add a card, tag and gift wrap.
This new collection of Wax Melts/Oil Burners, based on my Poppy Seed Head design is ideal gift for your love once.
Choose from buff or white stoneware clay and from six coloured glaze finish.
Three handmade french lavender wax melts and scented tealight is included in a presentation gift box. For more information click here.
These colourful stoneware beauties will definitely brighten up your garden, patio or large pots! Choose from 3 sizes. The cute mini ones are sold in sets of three. The large and medium Poppy Seed Heads can be used in 4 different ways! As a unique piece of art in your garden, birdbath, bird feeder or tea light holder!
To say THANK YOU for shopping, a free small gift is included with this order.
Do you think Theo liked his clock? His words: "I am delighted to have received this creative gift from one of my #SBS Small Business Sunday winners. It's captured some of the most important moments and passions in my life ! What would your clock look like?"
For more information on how to order a bespoke clock for a memorable occasion click here.
Special gift? Options to add - Gift wrap - Gift tag - Greeting card
OUTDOOR projects. If you have your own idea for a personalised bird bath or distinctive sundial, I look forward to hearing from you.
INTERIOR projects on a small or large scale. From the perfect coasters to a quirky clock or unique wall art. Please get in touch to discuss ideas for your special commission.
Designed & Handmade in UK.
Handmade Ceramic Pots On The Pottery Wheel
Environmentally conscious, aiming for zero plastic waste, using sustainable packaging wherever suitable.
The clock arrived quickly and well packaged accompanied by a lovely little ceramic heart gift. Thank you so much Iveta, one very happy customer!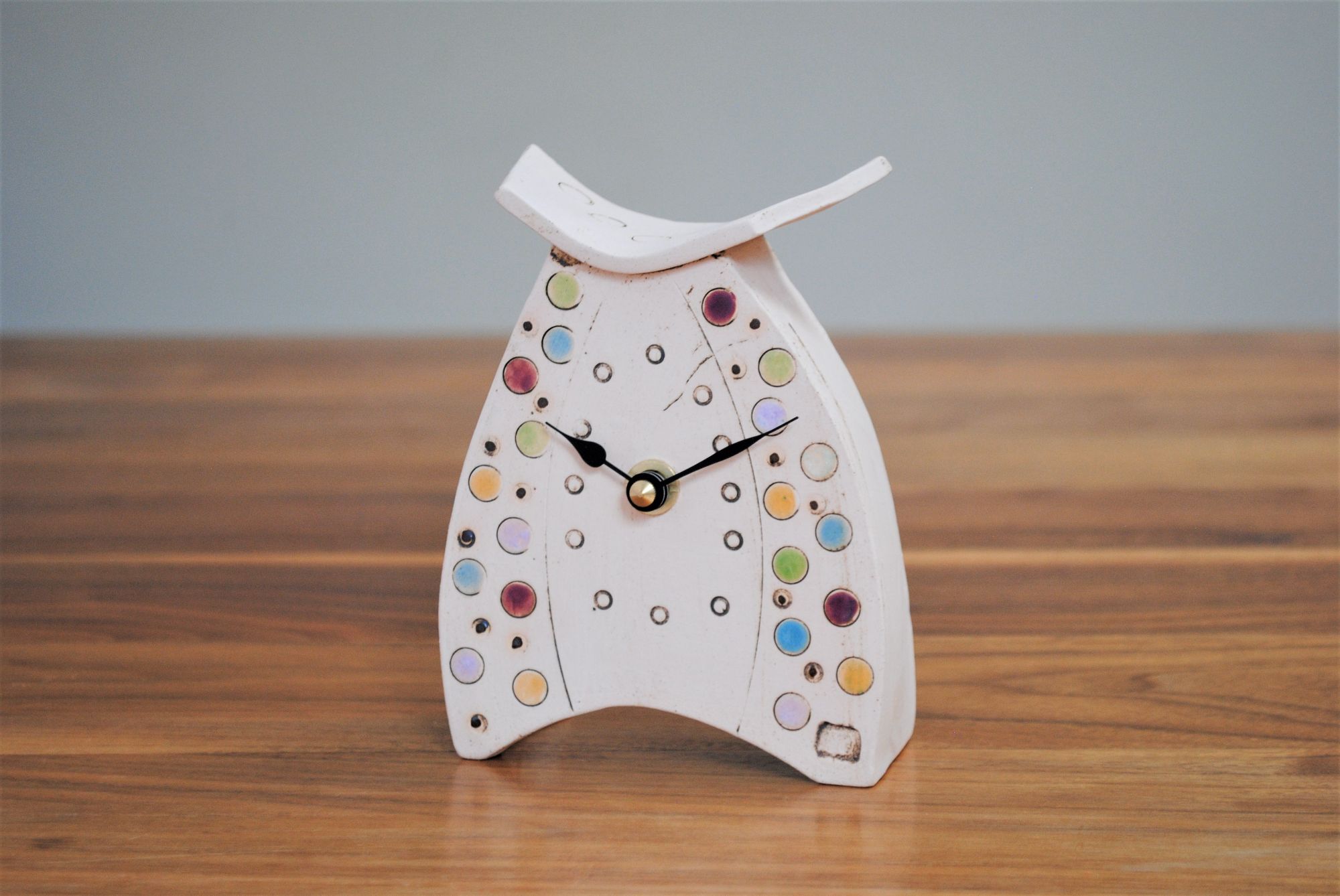 Amazing products ...outstanding customer care ... always a joy to buy from Iveta :)

Shopping on Iveta's website never disappoints. If anything the items are better than seen! Everything always arrives so well and carefully packed. I always look forward to the little gift which is a lovely touch.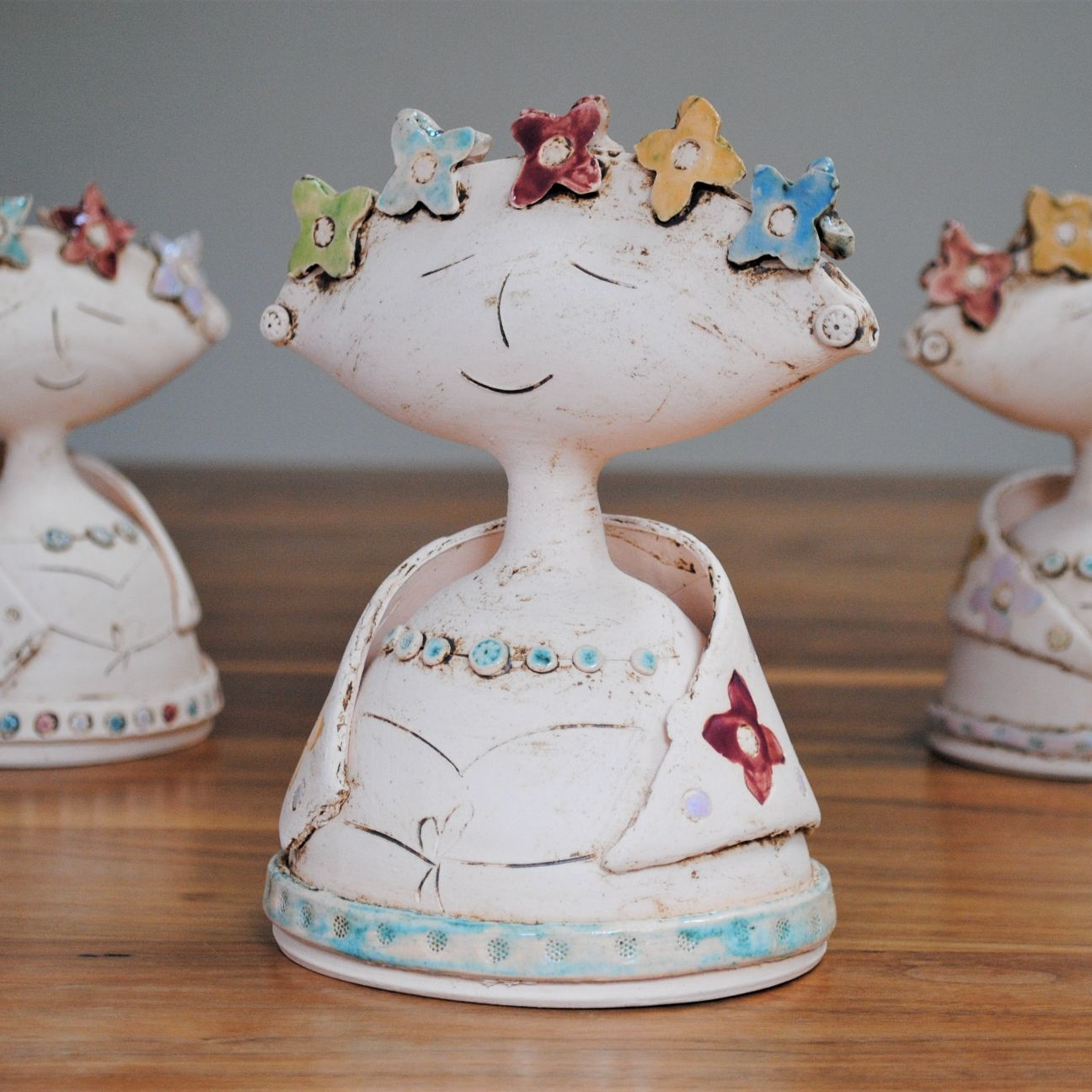 "Thanks so much. I love your pottery so much as it is refreshingly modern and can be displayed almost anywhere."