BESPOKE CLOCKS
I fund a huge enjoyment in making bespoke clocks for customers. Making this special piece for the one person, capturing some of the most important moments and passions in their life.
Before I start to design the clock, I need to find out about the person as much as possible. For example, what are their hobbies, interests, enjoyment. What colours do they like, their favourite food, their pets, car...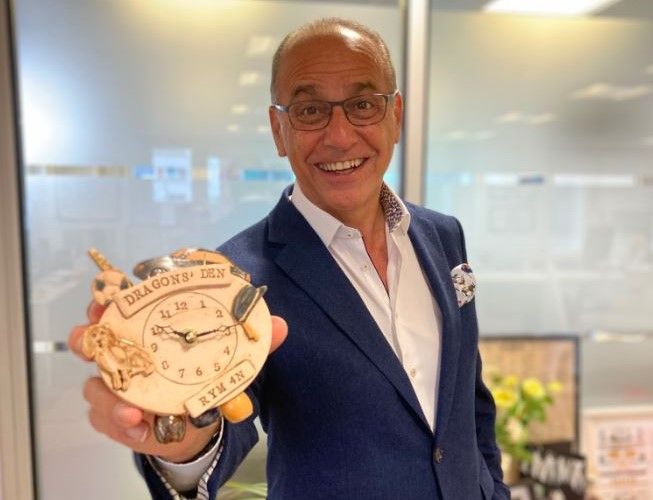 I have been very grateful to Theo Paphitis for sharing his picture with my clock on his Twitter account.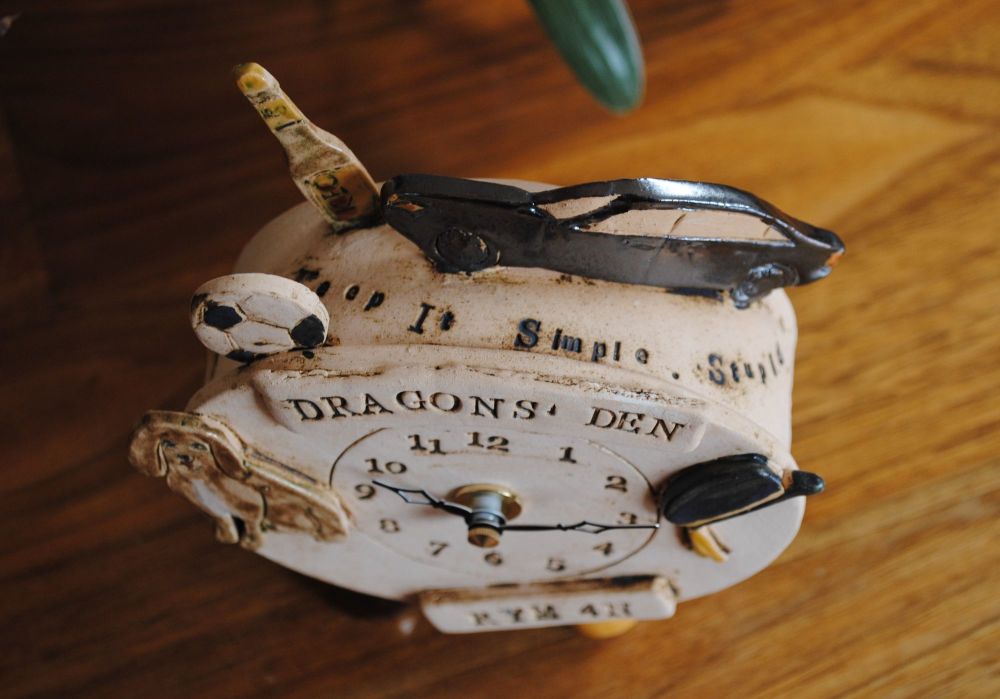 And how it is made? The mantel clock and the other pieces are cut out by hand from rolled out sheets of clay. When the clay is leather hard the designs are carved in. Stamps are then used for little details. Once biscuit fired, the clock is modestly decorated with oxides and colourful glazes to emphasize the natural colour and texture of the clay.
The clock is ready to dry now. Once fully dry the clock will go into the kiln for the first biscuit firing.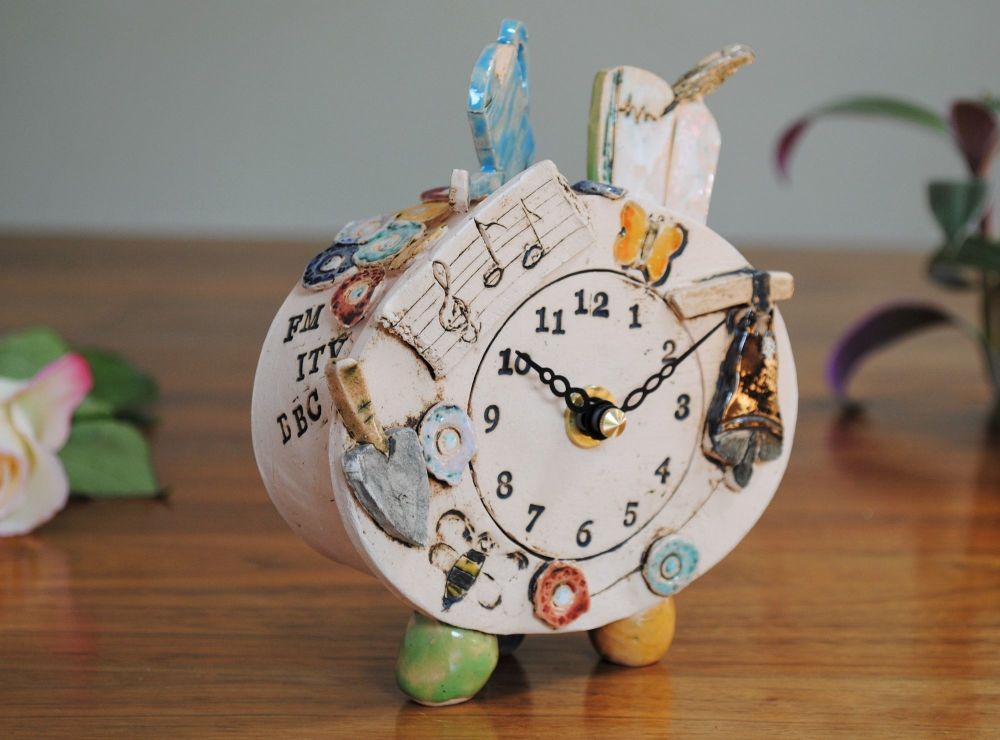 This clock with flowers, book, spade, music, . . . I made for the well-known gardener, writer and TV presenter Alan Titchmarsh.
All my clocks are fitted with a high-quality quartz clock movement and require one AA battery, easily accessible at the back of the clock. Most of the clocks are made from of white or buff clay but there is an option to make the clock from white clay. These pictured clocks are the perfect size to sit on the office desk, bedside table or on the shelf above the fireplace. The cost varies, depending on how complicated the design is. Usually between £59 - £99. Commission normally takes around 4-12 weeks to make. The size is approx H 12 x W 12 x D 4cm.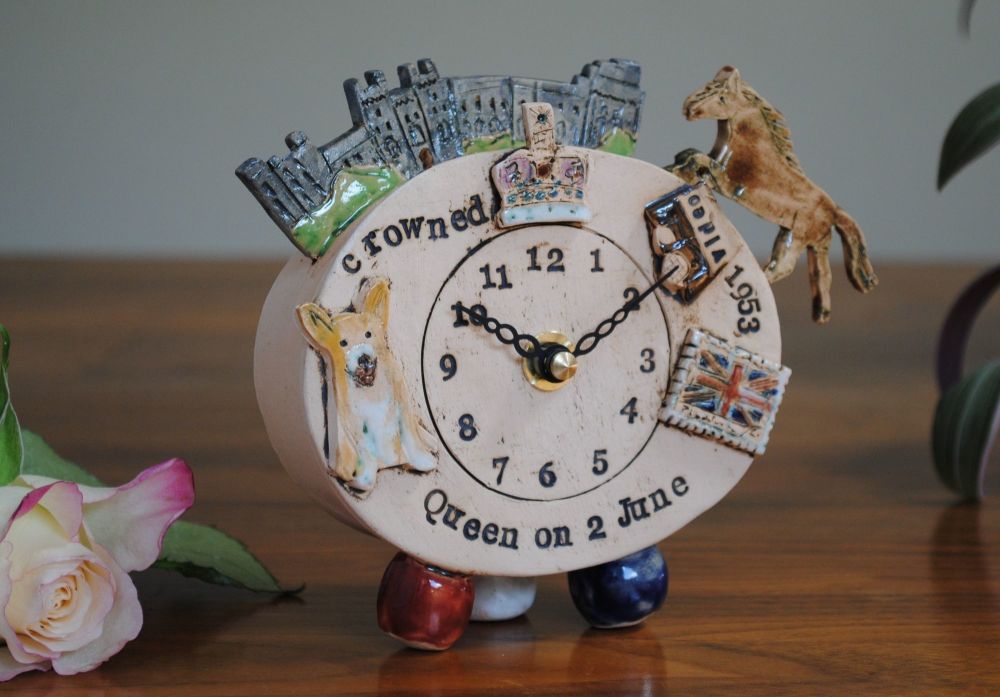 This clock I made to celebrate Her Majesty The Queen's Birthday as I was exhibiting in Windsor Park on that day.
For more information on how to order a bespoke clock for a memorable occasion contact me here.
There is an option to add a personalised tag with your own short message or add specially designed greetings cards available in several designs. I can write your message for you, or you can leave it blank to write a message by yourself. Gift wrap and a tag are also available.